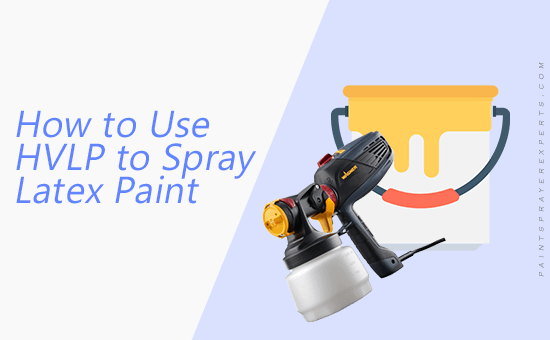 HVLP paint sprayers are a great choice for indoor painting.
Thanks to their low-pressure mechanism, HVLP sprayers can be used with higher efficiency and accuracy than airless paint sprayers. They also prevent oversprays and, if used the right way, can produce some fantastic results.
But all these advantages mostly apply to oil-based paints and finishes. When it comes to thicker paints like latex, it is essential to carry out a few additional steps to achieve a satisfactory outcome.
Can you use an HVLP spray gun with latex paint?
Traditionally, paint sprayers were only used with oil-based paints, thanks to their thinner consistency compared to water-based paints. Thicker paints tend to clog the paint gun's nozzle, risking making a big mess.
Things have changed, however. Latex paints are nowadays made of synthetic resins and have a thinner consistency than what it used to be. This means that with a bit of effort, even latex paints can be used with an HVLP sprayer.
Paint Preparation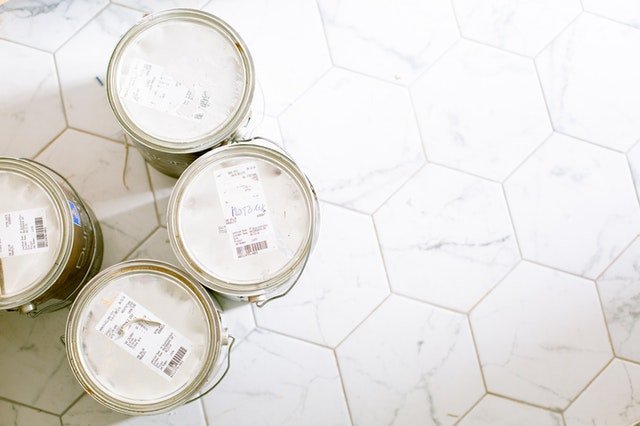 Using an HVLP to spray latex requires some extra preparation because of the characteristics of this type of paint. Latex is significantly thicker than other paint types, and as such, paint thinning is necessary before proceeding with your paint job.
Thinning involves mixing the paint with a percentage of solvent which, in most cases, is usually water. But since not all latex paints are the same, you're not supposed to use the same amount of water for every latex paint you buy.
The amount of water-to-paint ratio depends on the thickness, brand, and quantity of the paint.
Correct Thinning Practice
So, how to thin latex paint for HVLP paint sprayer?
Begin by adding 10% of water and make sure to mix thoroughly. This is the part where your discretion comes into play as you begin to judge for yourself when the ratio is right.
If the paint remains too thick, add more water, but never go beyond twenty-five percent.
The point is to have a solution thin enough to be easy to spray with an HVLP paint sprayer. As a rule of thumb, the paint material should have a consistency similar to that of milk.
Important: Thinning will affect the paint color as well as the paint's ability to adhere (stick) to surfaces, so make sure to not use excessive amounts of solvent.
Additives
Latex paint conditioner is an additive used to thin latex paint without diluting it, thus, maintaining the color of the latex paint and allowing for a better finish. In most cases, you won't need any additives.
However, if you think water isn't enough and you're afraid that by adding more water the latex paint will become too diluted, then you should consider adding a latex conditioner.
How much conditioner should you add to latex paint?
The recommended amount is 8 oz (236 ml) of conditioner per 1 gallon (3.8 liters) of latex paint. Do not exceed 32 oz (946 ml) per gallon.
Straining
The purpose of the strainer is to make sure impurities such as clumps, dirt, and dust does not make it into your HVLP nozzle.
If you don't already know the importance of straining, you probably never got your HVLP spray gun clogged. If it ever happens to you (I hope it never does), you have to take the gun apart because there is no other way around to clean the debris that caused the nozzle to clog.
For those who cannot find a strainer to make use of, a pantyhose or a cheesecloth are close substitutes, capable of achieving similar results.
Hose Length
Different hose lengths can have a considerable impact on the finish quality. The turbine blower of the HVLP paint sprayer produces heat that can significantly reduce the drying time of the latex paint.
Even though it sounds like a good thing, reducing the drying time affects the ability of the paint to flow and to level out.
This is why it is advisable to add a section of air hose, about six-foot-long, between the gun and the turbine, to reduce the working temperature of the air, thereby solving the drying time problem.
Test Sprays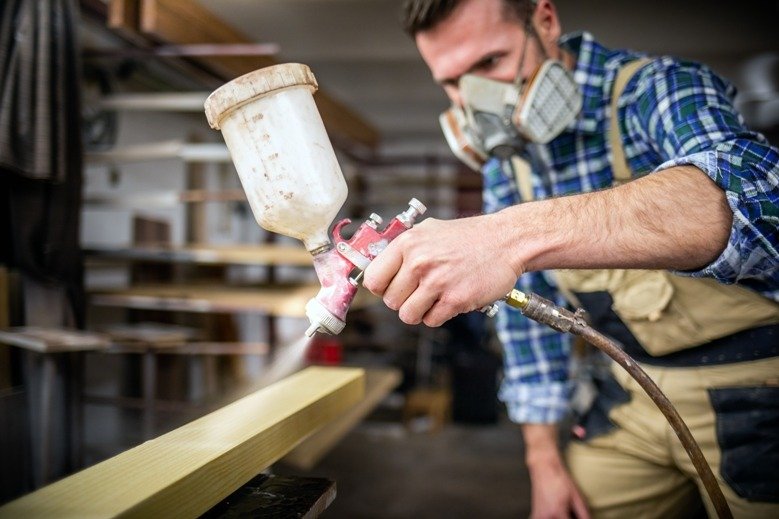 While the primary problem arises from the thickness of the paint itself, other factors can contribute to making things even worse.
If you follow the practices suggested above, you would have gone a long way in making sure that you've alleviated as much of the problem as possible, but still you can't be too certain. This is why it is advisable to always carry out tests and practices before beginning the actual project.
A recommended approach is to do some test spraying on a piece of cardboard or other disposable materials, so you can determine whether or not you have thinned your latex paint correctly.
Only then, after confirming that indeed everything is right and once you have established a level of confidence, you can begin to do some actual practices.
While all this may sound as time-consuming and tiresome, it will for sure save you a lot of headaches in the end.
Techniques
Some of the recommended techniques when spraying latex paint with an HVLP sprayer are:
1. Applying a uniform painting strategy.
For example, consistently starting at the top of the surface, and then working your way downwards for vertical surfaces, and beginning at the right edge, and working your way leftwards for horizontal surfaces.
2. Ensuring that the paint prayer stands at a maximum of eight inches away from the surface being painted upon.
3. Ensuring that the surface of a particular section is entirely wet and fully covered before moving on to the next one.
Conclusion

Spraying latex paint with an HVLP paint sprayer needs some basic knowledge and practice, because of the characteristics of latex paint and its significant difference from its other counterparts: its thickness.
The thickness causes certain inconveniences when you use latex paint with an HVLP sprayer, such as ugly blobs of paint and rough finishes.
Thankfully, the above practices ensure that all these troubles to be avoided even when working with latex paint.
Thinning with a specific quantity of water, straining with the appropriate instrument, making use of an additional hose and test spraying, are some of the best methods used to make latex paint compatible with an HVLP sprayer.