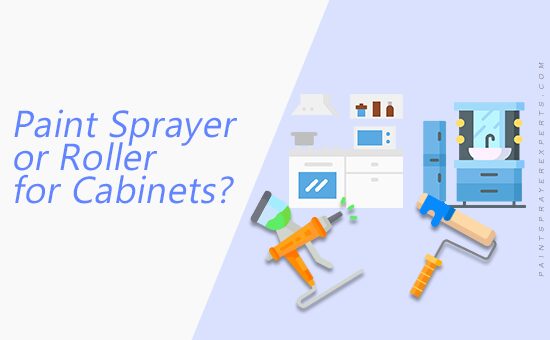 One of the most common DIY home paint projects is coating your cabinets.
As easy as it may seem, deciding whether to choose a paint sprayer or a roller to paint your home cabinets (kitchen, bedroom, bathroom, etc.) does not have a single definitive answer.
Why?
Because both tools have the peculiarities that give them an edge over the other, whether it's the sophistication of the paint sprayers or the simplicity of a roller.
What makes the decision even more complicated is the fact that your choice isn't entirely dependent on the characteristics of the tools themselves, but it also depends on external factors, such as the environment, available space, task volume, job difficulty, and so on.
Let's take a further look below on the situations where each of the tools is better suited.
General Verdict
The short answer on whether to make use of a paint sprayer or a roller for your home cabinets is to go for a paint sprayer, thanks to the many advantages this type of device has.
However, as we'll see below, there are also some cases where a simple roller is more than enough.
Cases where you'd want to use a paint sprayer to paint cabinets
The situations and the respective advantages of using a paint sprayer instead of a roller for your home cabinets are as below:
Glossy Finish
If you want a smooth and glossy finish for your kitchen cabinets, then without a doubt a paint sprayer is better suited to give you what you need.
Of course, some skilled painters can achieve the same effect with rollers, but nothing beats a well-done paint spraying job.
Volume and Speed
If you're dealing with a lot of rooms that have many cabinets that need to be finished in a short amount of time, then a sprayer can come in handy.
Paint sprayers are known for reducing the overall paint time, especially for big size projects.
Open space
If you have the opportunity to paint in an empty room or an open-space environment, you can very well use a paint sprayer without worrying about staining any valuable furniture.
Cases where you'd want to use a roller to paint cabinets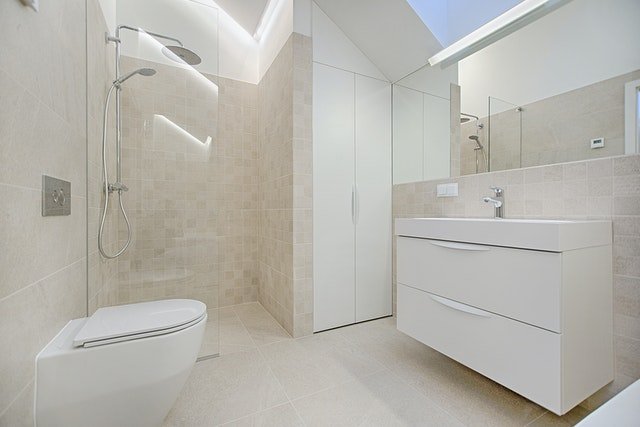 Below we've listed some special cases and advantages of using a roller instead of a paint sprayer for your cabinets.
Cost
If you're buying a paint sprayer or if your hiring someone to spray paint for you, it will cost you at least three times more than if you do it yourself with a roller.
Most times it's a trade-off between the cost, and the high level of professionalism/finishing you get from using a paint sprayer as opposed to a roller.
Also, don't forget that a paint sprayer tends to waste around 30% of your paint material, which gets everywhere else except for the furniture you want to paint.
Not enough space
If your kitchen or whatever part of your house the cabinets are in is jam-packed with other furniture and you can't move them to another room, you're better off painting with a roller.
The last thing you want is to accidentally spray valuable objects that aren't supposed to be painted.
Conclusion
Thanks to its numerous advantages, a paint sprayer is our tool of choice for painting cabinets.
From the perfect finish to the speed which it gets the job done, the paint sprayer has a significative edge over a conventional roller.
Try it yourself and let us know in the comments below your experience.